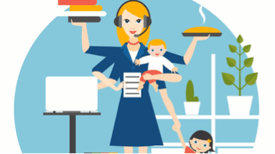 From our all-female team at Phenogen Sciences, Inc, a US subsidiary of Genetic Technologies, Happy International Women's day. We are scientists, business women and mothers. We are passionate about preventative healthcare and making sure that women have the tools and resources available to them to make the best decisions for their health. In our line of work, every day is women's day, but today we are acknowledging it upfront. Every woman's healthcare choices reflect her individualized options and circumstances.
In our field, we learn something new every day, whether it's from a physician, researcher, or patient and we jump at the opportunity to share what we learn with you—particularly when it can impact your health and wellbeing. Being well-informed empowers us to make the best decisions for ourselves and our families. We hope to share our passion and knowledge with you, as we aim to change the future of preventative care.
[This post does not necessarily reflect the opinions/views of the company.]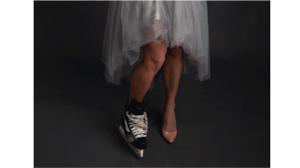 Some of us grew up just blending in as one of the guys. In some circumstances, it's perfectly fine wanting, demanding and receiving equal treatment to men (that's a topic for a different blog page). But when it comes to healthcare, we do want to be recognized as women. And we deserve to be treated differently. Differently in a way that acknowledges there isn't a one-size-fits-all approach to medicine.
There is a long history of women's healthcare taking a backseat to men's healthcare. Most of today's medicine is based on safety, efficacy and tolerance studies on men, not women--even things as simple as low-dose aspirin! We, as women, have different body compositions and hormone levels compared to men; just these things alone are going to change how a drug works in our bodies compared to a man's. And, let's face it, we can grow a tiny human in our bodies if we want to, so there are obviously a lot of other small amazing differences. If you don't have a healthcare provider that focuses on women's health, find a new one. There are a lot of great clinicians dedicated to women's healthcare—make sure you find one that respects you and your needs.
Heart disease and cancer are the top two causes of death in women. As a company, we have spent the last 10 years focusing on breast cancer risk. 1 in 8 of us women get it—it deserves focus. Understanding your risk for developing disease can enhance your personal awareness. Our mission is to increase breast cancer awareness among women who can then be empowered to have the right conversations with their healthcare providers about risk reduction options.
Although we currently focus on cancers, this same concept of risk awareness can be applied across many different diseases. We will continue to add content across other diseases as our scientific and clinical teams strive to develop the most clinically advanced risk assessments available. Because, similar to the breast health space, there is a lack of consistent, comprehensive access to preventative healthcare across the US.
From our team of strong women, to yours: advocate for yourself, and #ChooseToChallenge whether you are getting the healthcare you deserve. Happy International Women's day.